We design and manufacture antenna and mast products.
Aerial Oy specializes in making customer specific solutions within reasonable time scale, ensuring during the process that the customer ideas and expectations are foreseen in full. We are especially skilled in doing antenna and mast products and solutions to hard environments, for instance to Greenland. Founded in 1969 to meet the expanding needs of Scandinavian telecommunication industry. Today Aerial Oy has customers and partnership projects all over the world. The main market still being the Northern Europe.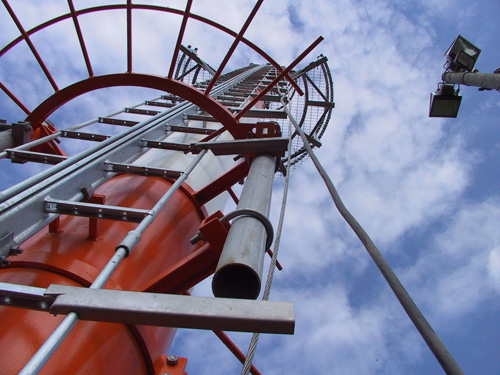 A private Finnish company.
Headquarters in Järvenpää, around 40 km from Helsinki city centre and 25 km from Helsinki-Vantaa airport.
Production facilities cover an area of 3200 m².
Annual turnover is €8 million (EUR).
30 employees of which 15 persons are dedicated to engineering, sales, management and office tasks.
Steel structures are manufactured in Kesälahti facility.