Over 40 years of experience in the design, production & testing of antennas.
Aerial – A Whole World Of Antennas
We design and manufacture antenna and mast products and provide related services. Please study this brief description of our expertise and capabilities.
Aerial Oy COVID-19 bulletin:
We are continuing to operate as normally as the conditions and restrictions allow. Due to the dynamic nature of the situation, quoted and confirmed delivery times may be subject to change of which we inform as applicable. Our primary focus is on the health and safety and we advise all to do the same and needed actions to minimize the pandemic.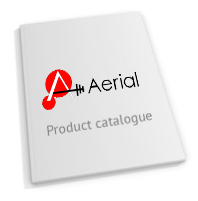 Aerial antenna and mast products
Browse our full catalogue and don't hesitate to contact us for more information on custom made products.
Aerial has customers and partnership projects all over the world. Please contact sales for a reference list.